How to create your own People Card on Google Search: A Simple Guide
Aug 17, 2021
When you search for famous individuals on Google, it's simple to locate information on them: simply type their names into the search box, and you'll typically find data panels that organize information about them from reliable sources in an easy-to-digest style.
But what happens if you look for people who aren't notable, or even if you look up your name? It's not always easy to discover the personal information you're looking for. After all, there are lots of people with the same name, and it's difficult to tell who's who on the internet.
If you're just getting started, you may not have a website or much of an online presence at all.
"Today, we are solving these challenges with a new feature called People Cards. It's like a virtual visiting card, where you can highlight your existing website or social profiles you want people to visit, plus other information about yourself that you want others to know."
– Lauren Clark Product Manager, Google Search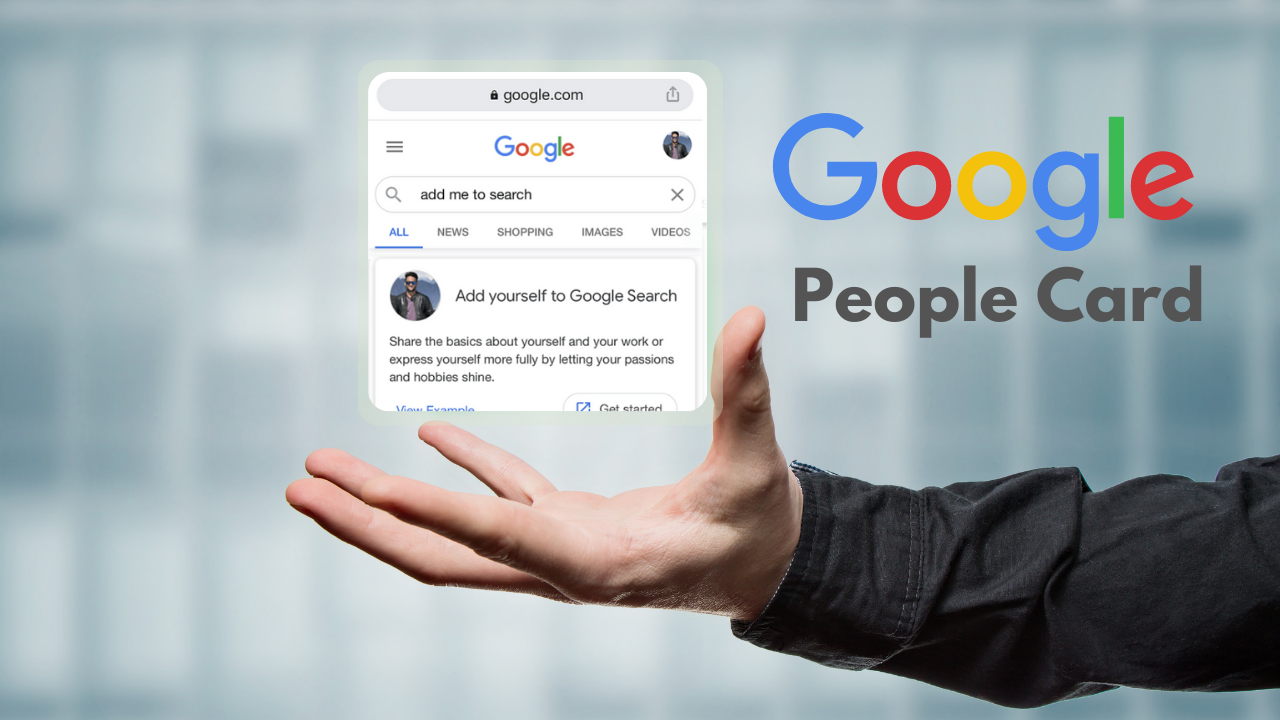 People cards are launched for:
Entrepreneurs & Business Professionals
Performers
Influencers
Job Hunters & Freelancers
What do you need to have a people card?
A mobile browser or the Google Search app
A personal Google Account
Web & App Activity turned on
How to create your people card?
Go to google.com open the Google Search app.
Search for yourself.
You can also search for add me to google or edit my people card.
At the top of search results, you'll see the option to add yourself to Google Search. Tap Get started.
Fill out the information that you like to share publicly on your card like the following:
Your name
An image
Business/company name
Your designation
Website link
Links to social profiles
Phone number
Email address
These fields are required
At the bottom part, tap Preview.
If you're satisfied with your card, tap Submit.
Tip: It can take up to a few hours for your card to show up in Google Search results. If you share a name with someone famous, you might need to add a distinct term to your profile. This term will help other people with their search inquiries.
Who is currently able to set up a People Card?
People Card is only available in India, Kenya, Nigeria, and South Africa, for users that have set their language to English or Hindi.
Why should you create a Google People Card for yourself?
Individuals who have created People Cards will be able to enhance their visibility for personal branding, and companies will be able to increase their visibility to showcase their brand more using this new function. The information on the People Card has the potential to positively influence the customer journey, resulting in greater sales.
Receive Marketing Tips Every Week
Join our mailing list to receive the latest marketing tips for your food business.
Don't worry, your information will not be shared.
We hate SPAM. We will never sell your information, for any reason.